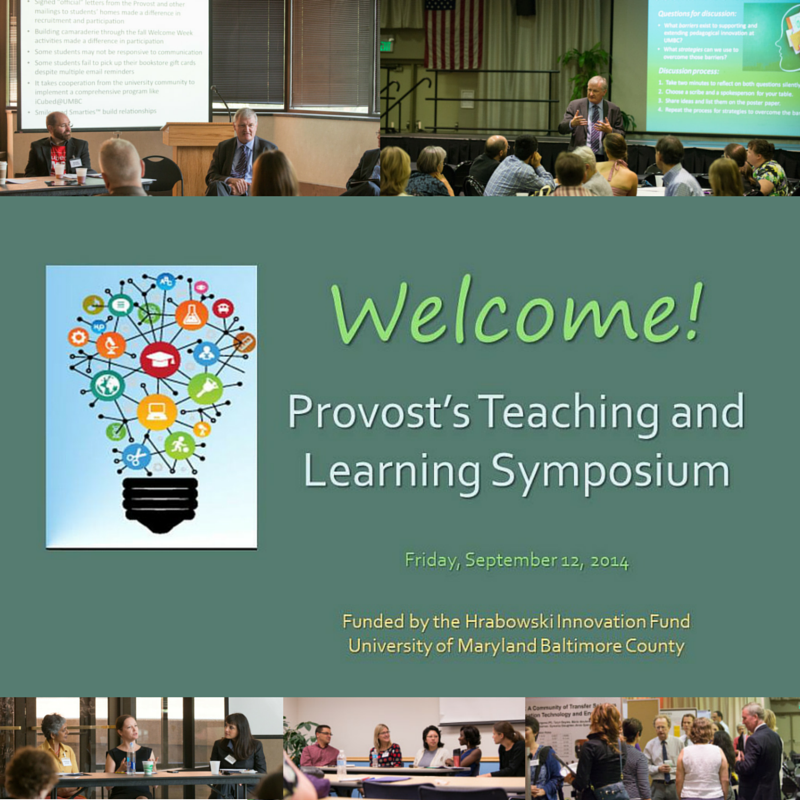 This annual symposium, begun in 2014 as part of the Hrabowski Innovation Fund initiative, brings together UMBC faculty and staff to present and discuss pedagogical innovations on campus and to plan future directions in teaching and learning.
Please visit our past presentations page to view the 2017 Keynote presentation by Dr. Saundra Y. McGuire and 2019 Keynote presentation by Dr. Peter Felten. You can find videos from the 2015 Symposium panel presentations on Applied Learning Experiences and Creating Direct Measures of Student Learning on UMBC's YouTube site.
Seventh Annual Symposium – POSTPONED
Given the pressures of everyone's fall schedule in the pandemic and on the recommendation of the Provost, the seventh annual Provost's Teaching and Learning Symposium scheduled for Friday, September 25, 2020 has been postponed. We will reassess and be in touch once we have a better understanding of what might be happening in the future.
This event is a wonderful time to celebrate UMBC's commitment to student success and share our work with one another. Please plan to to attend–good food and good ideas will abound!